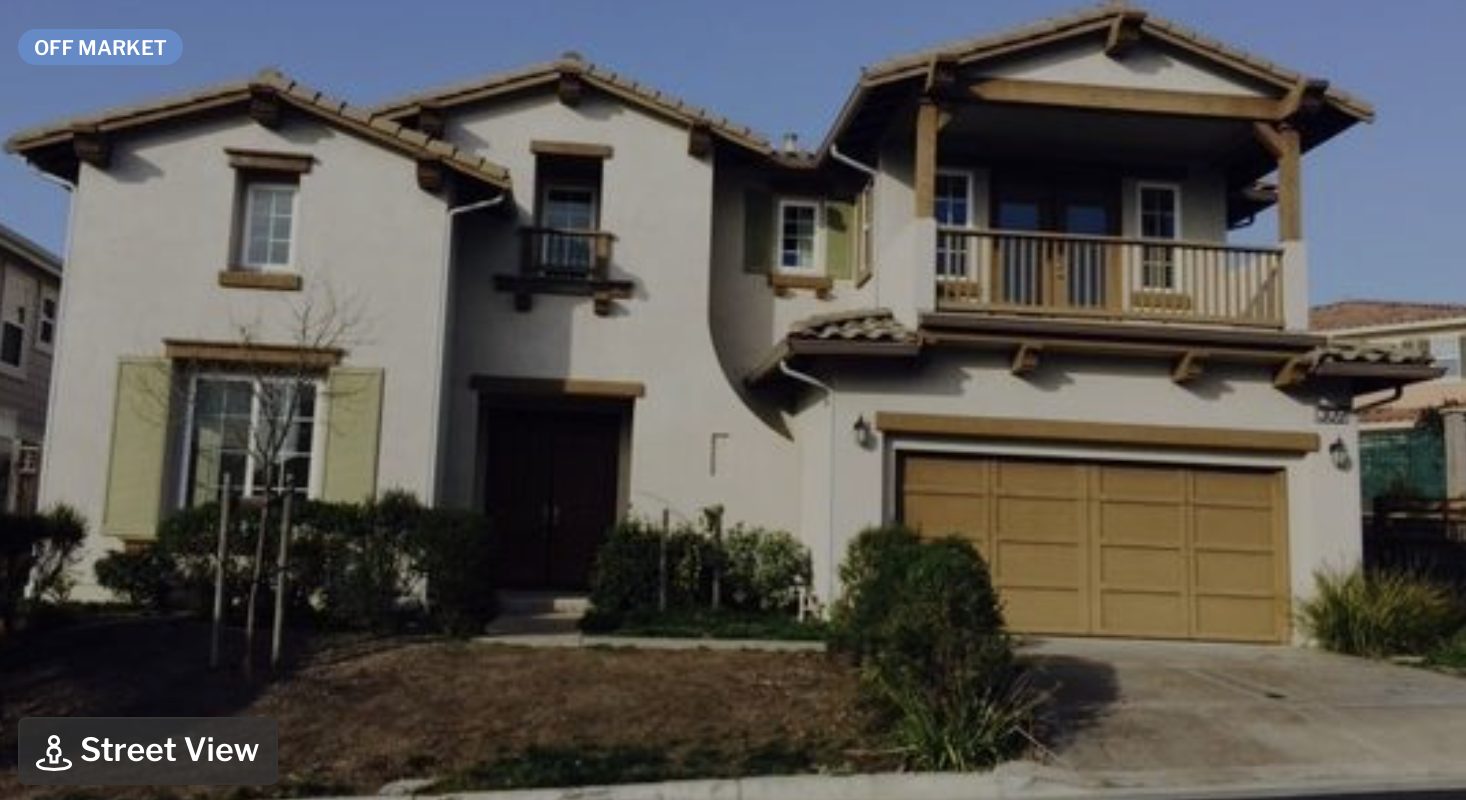 Roxanne is the key to your New Home!
Thank God for YOU Roxanne Sierra! You handled my short sale in Hayward CA. 2/6/17 like a professional! My husband and I always knew we could count on you since you were one our most productive and popular realtors and mortgage specialists at Silicon Valley Capital Homes and Mortgage between 2005 and 2009. We are grateful for your savvy, no nonsense communication with Wells Fargo and you ability to be flexible and diplomatic to get the job done!
Mr& Mrs Rodolfo and Rebecca Ballesteros (309 Carrick Circle Haward CA.)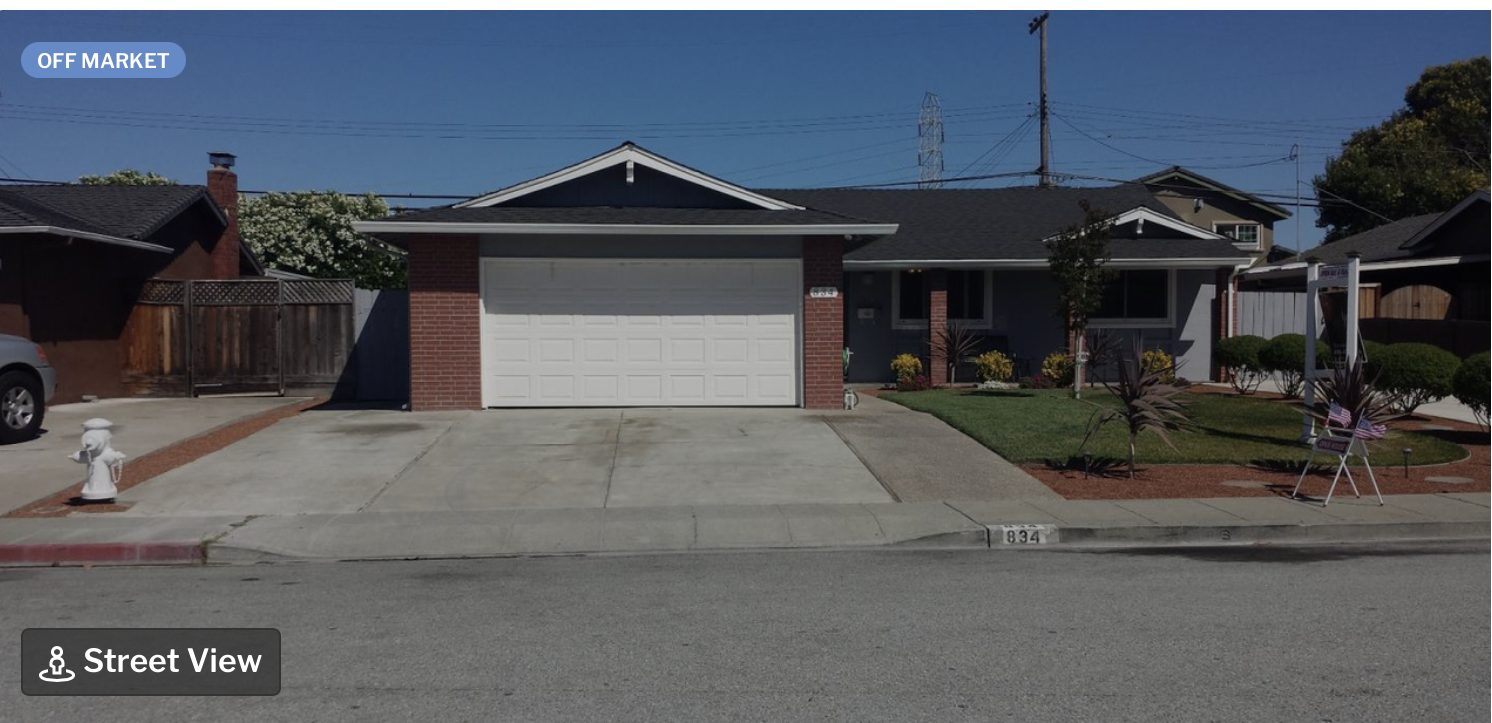 Roxanne is Sugar and Spice and has the Best Real Estate Advice!
Roxanne sold our home in Santa Clara (July 7th 2016) and provided us with exceptional customer serviced. Please feel free to contact us at our home address in the next few weeks. (Orkney Ave. Santa Clara / Phone # upon request
Roxanne is your HOME Girl!!!
Roxanne sold my home in April 2016 for 110K over asking price! She is realtor we've ever met.

Mohammad Abbas (Laurie Ave Santa Clara)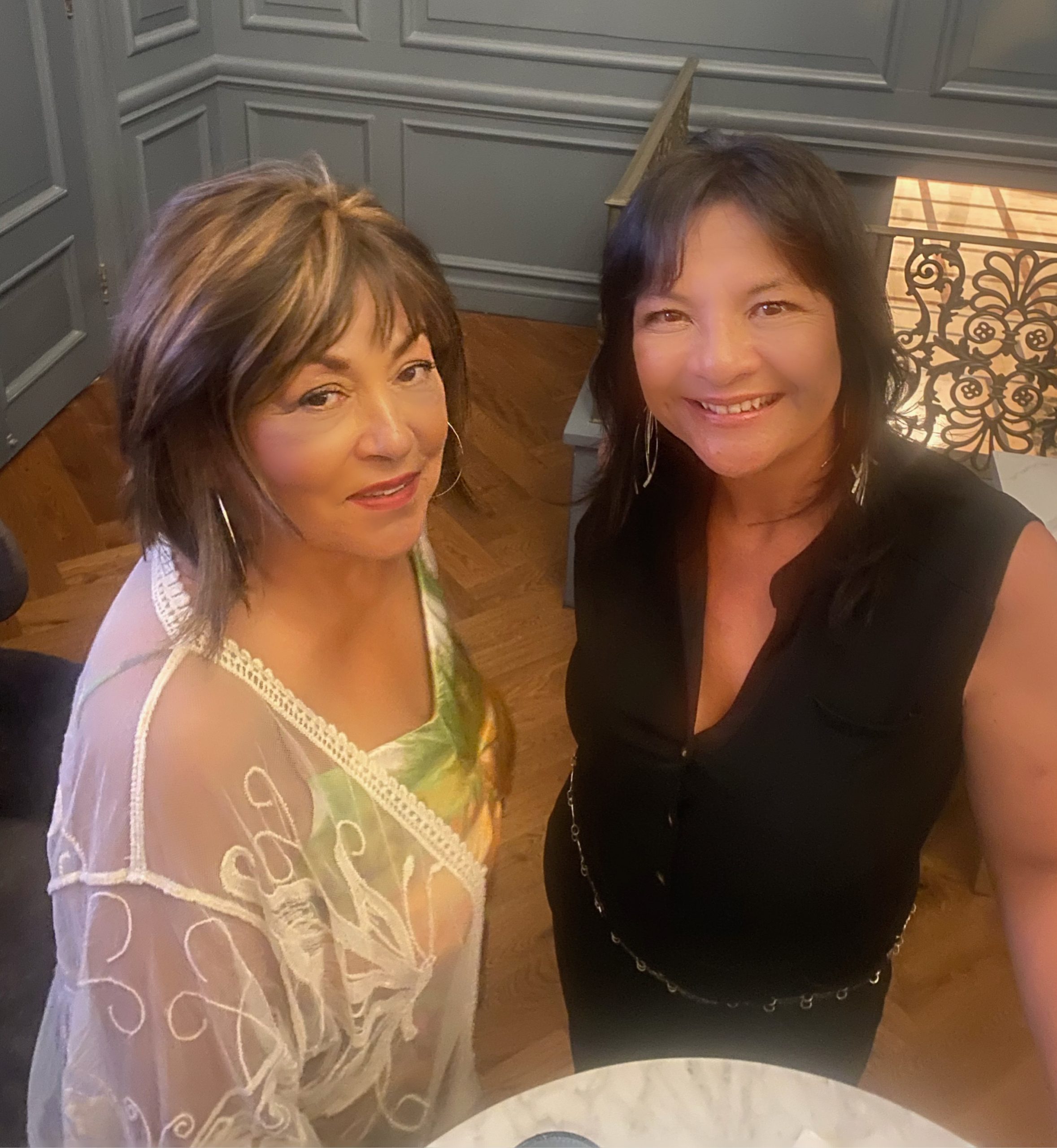 Realtors are not just a Salesperson, They are a Matchmaker!
Dear Prospective Home Owners/Buyers
It is with immense pleasure to recoupment Roanne for any individual or family unique situations when selling their home. Some agents are just plain old every day agents....and there is Roxanne.

In September 2022, just as real estate "bubble" was showing its ugly side and interest rates were at 6.13%, my mother and father decided to sell our family home that stood proudly since 1904. Sitting on 1 1/2 lot the my great grandfather built, it was a hard realization that our beloved home might be torn down for the land.

Roxanne was thoughtful and considerate of our emotional attachments and our personal reasons to sell BUT she also seem to exhibit an aggressiveness that we would need to sell our house given the current real estate environment.

With all obstacles in her path regarding real estate marketing, selling the property that's owner occupied, and the"magic number" we wanted as sellers.

Most important why mother's kidney function being at 8% and waiting for dialysis, I worried about if its too soon to sell and would leave my parents living in a hotels or if my mom would be too sick to proceed with the general move.

Roxanne's 30 years of knowledge in real estate and always keeping the client's best interest in mind, helped with an agreeable asking price when our property first day it went on the market and attracted 11 offers in less than 2 weeks! Roxanne walked us through step by step on what to expect and offered expert advice that helped just through the negotiations which led to our house going in contract in less than 48 hours.
We are please with the accepted offer and the new owners will be updating the house and not tearing it down. Roxanne also worked out a deal for us to stay 6 months so my mother seeks proper care.

There are movers and shakers, you want a realtor who is both. I highly recommend Roxanne Sierra BUT you will have to wait since she is busy helping me find my new dream home!
Thank you Roxanne and I am grateful to have met you.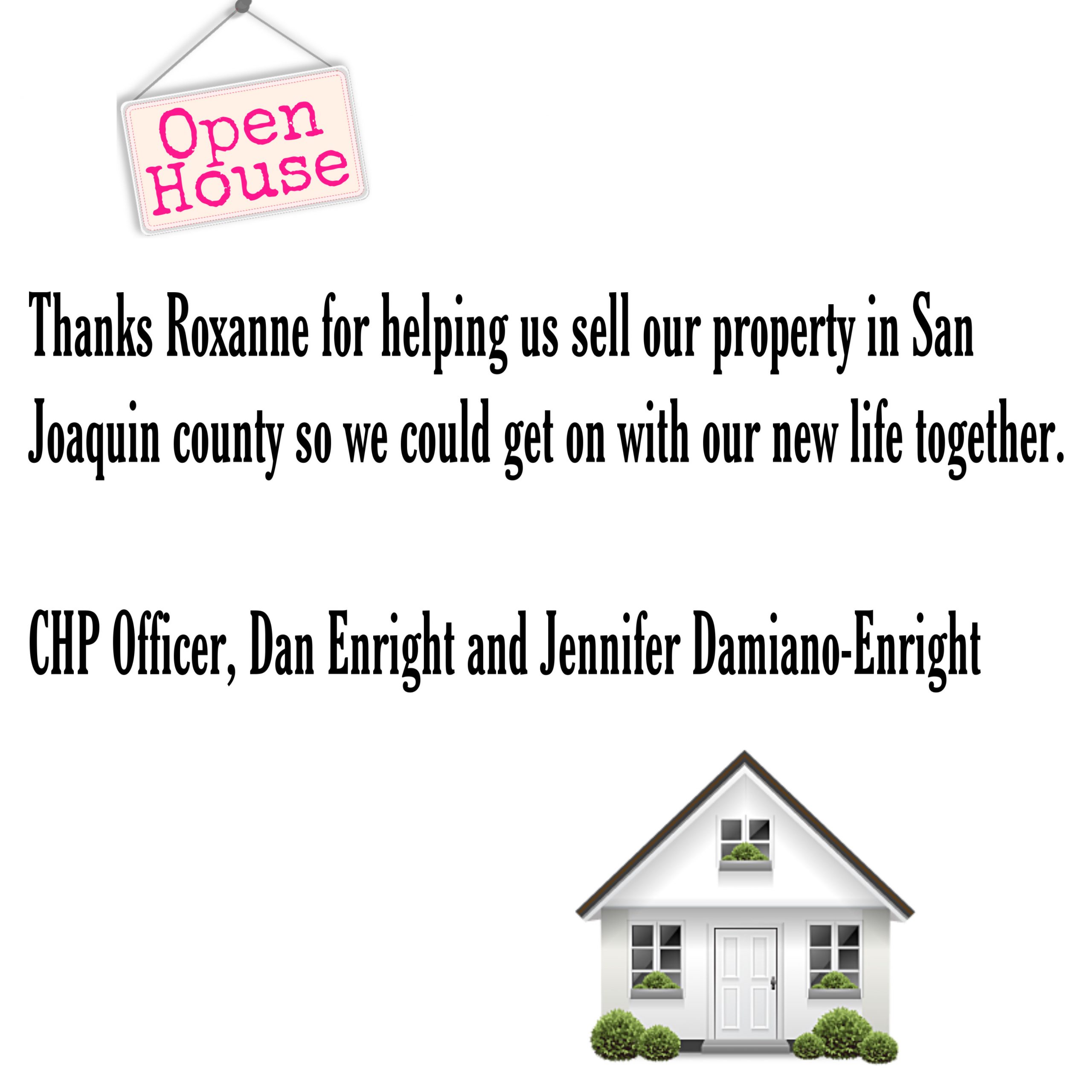 She keeps it REAL estate!
Roxanne, thanks for helping our family buy our perfect new home. We would recommend you to all our friends and
colleagues anytime! Thanks for all your help!
Cisco Systems Manager, Tom and Kim Nguyen, Palo Alto, CA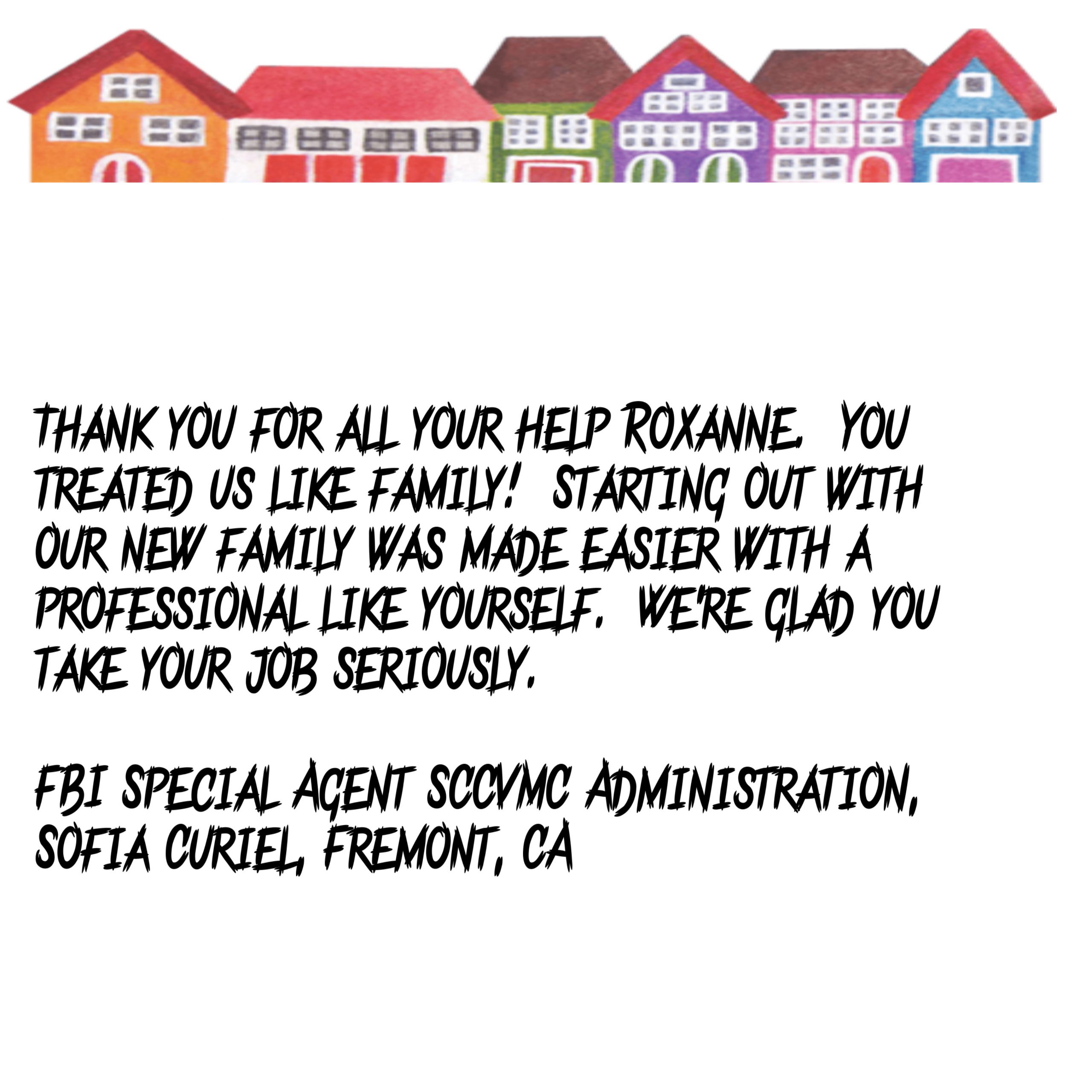 Eat, Sleep, Repeat Real Estate Roxanne
Roxanne, you rock! Thanks for all your patience and help with selling our home and buying another perfect place for
our extended family to call home. We all look forward to working with you again and again and again!
CHP Sergeant, Frank Damiano and Jan, Evergreeen Valley and Eagle Ridge Golf Course, Gilroy, CA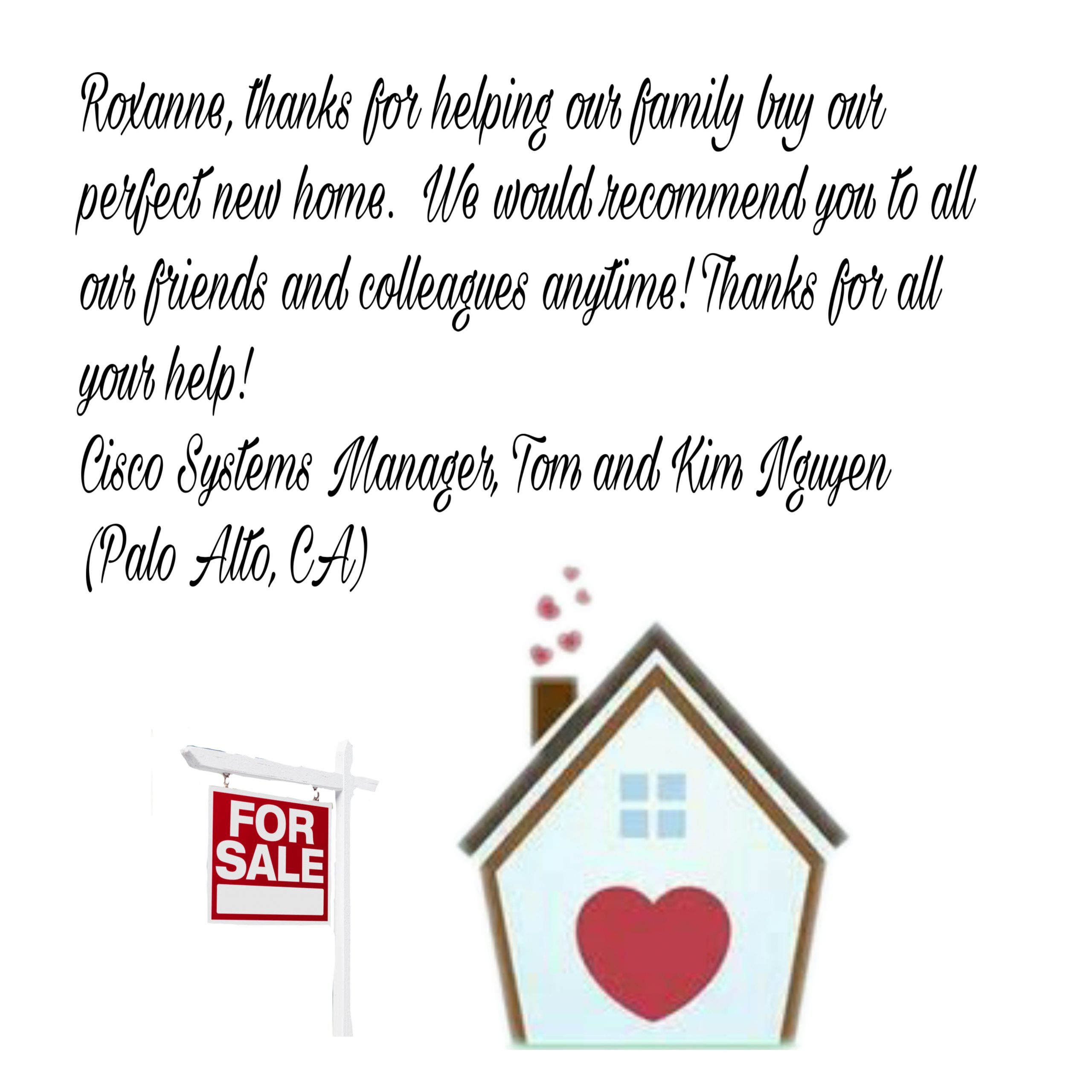 Superstar
Thanks Roxanne for helping us sell our property in San Joaquin county so we could get on with our new life together.
CHP Officer, Dan Enright and Jennifer Damiano-Enright
Making Dreams come TRUE!
Buying and selling homes is very time consuming. Roxanne provided the perfect balance of guiding her clients through all the hard work and decision making while keeping a calm demeanor and making it seem so easy.
She is constantly available for questions or visits and responds quickly to phone text or email.
I was very impressed with her efficient and effective performance in selling our property in such a short time with a good price too. Moreover I am very much appreciated towards your patience to all requests and miscellaneous issues . I have no hesitation in recommending Roxanne to anyone who needs to buy and sell property
Retired Special Technical Advisor
(Northrop Gruman)
Tony Tambini